Weekend-Workshop
Some of you have asked for a seminar or workshop. Now our plans are taking shape. And you can be part of this. We will show you around the fascinating topic of mail armor. In a hands-on session with provided materials, we will manufacture rings together. There will be an introduction into the elaborate techniques of mail tailoring. And ultimately you will get the chance to apply the newly gained insights to your own mail projects. With Sebastian Voelk as a full-time mail-tailor by your side, you get the exclusive guidance needed. Furthermore, we will have a tour through a museum with an outstanding armor collection. And behind the scenes, we will even study extant mail armor up close.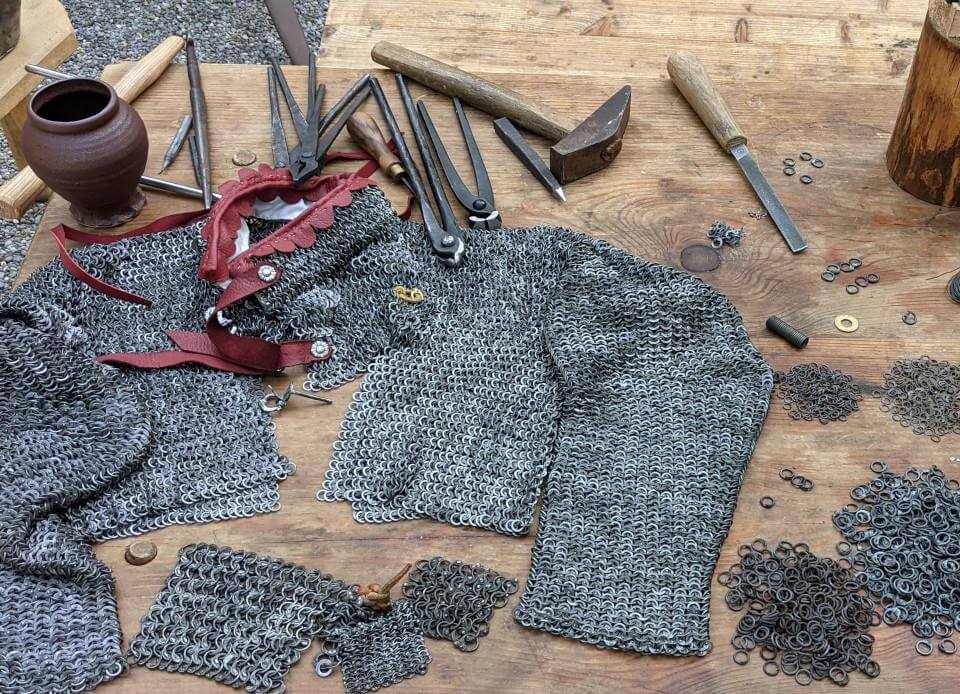 Where: inside the castle Veste Coburg, Germany
When: 18th and 19th of March 2023
How long: Saturday morning till Sunday evening, 10am to 5pm
Who: About ten motivated and hand-selected participants
Cost: 350 euro for the course with tools and materials provided
Stay: Will be recommended for you and likely we book together.
Are you genuinely interested and is your passion strong enough to be there? What are you waiting for? Sign up for the email list and we will write you how to register.